Tango is Going Digital With Gumroad

We're so excited to announce that we have opened a Gumroad store. Gumroad is a quick and easy way for us to get digital copies of our comics to our readers without the wait of an approval process. We currently have issues one and two of our newly acquired sci-fi comic book series Warshiner.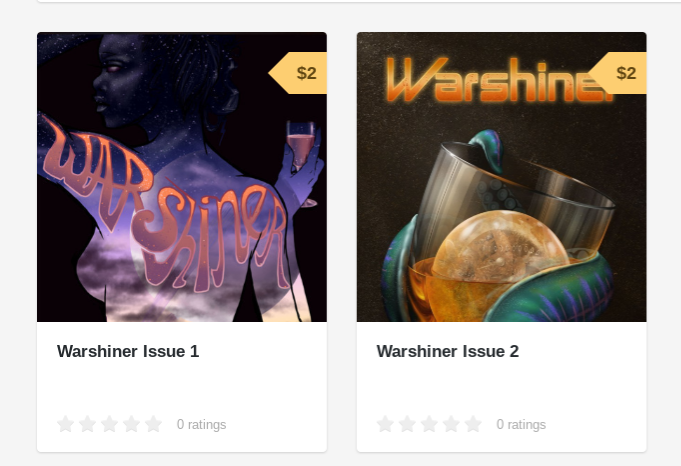 Warshiner is a tale of prohibition on an intergalactic scale. The art is done by Kate Rodriguez with writing by our own Creative Director Rebecca Rothschild. The digital versions of Warshiner are incredible, with high resolution and out of this world art. You can access our Gumraod store by clicking on "Digital Store" at the top in our menu bar or just click HERE. We will be adding more digital versions of our comics to Gumroad so keep an eye out!